MISFiT | Jai Toor. Documenting life through a lens and moments of discovering heritage.
"The images I take are almost a visual journal of where I go and who I see."
This week, I had a chat with photographer and Fourth Floor co-founder, Jai Toor. Me and Jai first got acquianted when I reached out to him asking for contributions to my charity zine project, The Road to Nowhere. I was capitvated by his markedly human shots and scenes of people simply enjoying the little things in life. So it was a pleasure to dig deeper into Jai's work and hear about his creative process.

Enjoy and see you next week,
---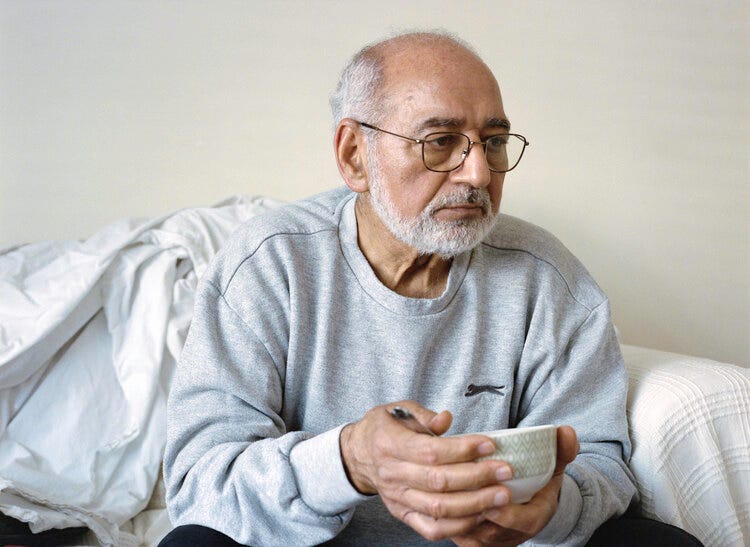 Images courtesy of Jai Toor.
WHO…
Jai is a London-based photographer and story-teller, choosing to focus on the art of documentation. He spent around seven years growing up in India during childhood.
After graduating from Southampton, he found interests in graphic design and publication production. He's also a keen traveller due to his fascination in discovering what 'everyday' looks like for different kinds of people.
Impressively but unsurprisingly, Jai's been featured in the likes of It's Nice That and Dropout Mag.
WHAT…
Jai's photography is often nostalgiac, playing on themes of friendship, homes and simple candid moments, displayed perfectly through his affection for film over digital in many projects and through his portrait lens. Jai has also photographed editorials for Kaan Amjad and the BLM protests in London, and his work has been exhibited at Magnum photos in Please Mind the Flash, under the guidance of Sohrab Hura.
As well as photography, Jai co-runs Fourth Floor, a digital collective "facilitating debate on a variety of topics" with articles spanning football, art, music, politics and more. The three boys host a podcast touching on current events and emerging youth culture. The platform is also used as space for young creatives to promote their work.
Find out more about Jai's work here, and follow him here.
---
"Growing up watching him document my life was strange and kind of weird but it eventually became an archive that I seemed to be fascinated by."
---
D: Hey Jai! To begin with, what got you into photography?
J: Hi Dalia. What got me into photography was my dad. He was an avid photographer, growing up with a large portfolio of work, and he tried to pursue is at a career when he was around 18/19. Unfortunately, my grandparents forced him to get a real job and his passion for it started to fade away.
Growing up watching him document my life was strange and kind of weird but it eventually became an archive that I seemed to be fascinated by. This sort of led me to play around with different cameras over the course of my early years and eventually leading me to study graphic arts at college and university.
---
"People's mannerisms or actions within their space always catch my eye."
---
That idea of photography as archival is interesting because most of your work revolves around candid life and portraits. What kind of story do you enjoy telling, then, through your photos?
I think it depends on the situation or the person I'm with. Sometimes, I like building relationships with people close to me and sometimes I enjoy observing from a distance because people's mannerisms or actions within their space always catch my eye.
That's probably a reason why I enjoy travelling so much. Alongside this, I think that themes of the 'Everyday' and 'Luck' also enter my work. The images I take are almost a visual journal of where I go and who I see. This can be beautiful or ugly but it all depends on that specific moment.
That's what I found so striking about your work when I first came across it, that visual montage of your daily life is something I find so sympathetic and relatable.
It makes sense, then, that your grandparents take up a large part of your portfolio. Do you find that your heritage, and their connection with their heritage, affects the kind of work you produce? If so, in what ways?
I think heritage is an important part of who I am, you know. Understanding and learning my history has also been quite fun and eye-opening. However, heritage makes up a tiny part of why I'm documenting my grandparents.
After finishing university, I moved back in with my grandparents and I was shocked by the new lifestyle they implemented into their daily lives. They seemed to make drastic changes to their health and well-being and these aspirations really intrigued me, thus kicking off the project. Its been fun seeing what they do in their spare time and learning how they adjust to different situations, especially more recently with COVID.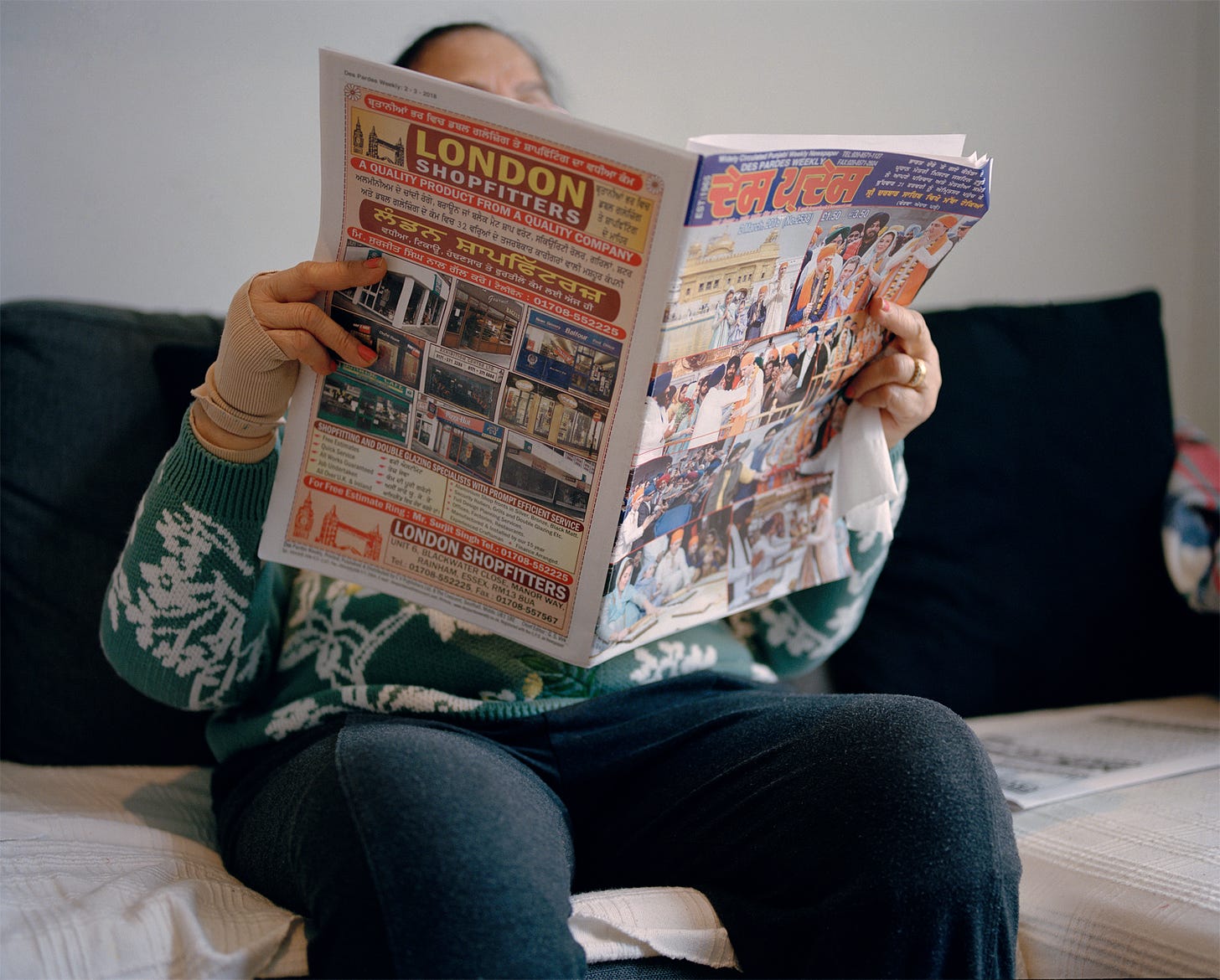 You run Fourth Floor, a podcast and digital platform along with Ethan and Soheil. Can you tell me a bit about your motivations behind starting FF, and what is the angle you're coming from?
So fourth floor started as an idea in the summer of 2019, we essentially wanted to start a podcast but over the year people were busy, Soheil was still at uni and Ethan was working at two different radio stations. When lockdown hit we were kind of bored and I had worked on a couple of logos for the podcast so we thought why don't we try to give the podcast a go while being stuck at home. Over lockdown we got a good response from people we knew and kind of gave us the push to keep recording.
As lockdown eased and new ideas kept popping in our heads our motivations behind Fourth Floor then turned to storytelling. The three of us coming from different backgrounds meant that we knew creatives in a wide variety of fields who we wanted to work with.
We aimed to create a platform that created awareness for young writers and upcoming creatives in a variety of industries who do amazing work. Alongside this, we wanted to provide articles and interviews on topics we strongly care about.
You're all young and clearly already very hungry, eager to get stuck into the creative scene. Do you think it's important for young creatives to be proactive in their creation - to do rather than sit and wait for opportunities?
Yes definitely, I think going out and creating opportunity for yourself is always better than sitting and waiting. I know it's not as easy as that especially when you're applying for jobs and end up playing a waiting game, but I think alongside that try do as many things that will bolster your skills and eventually you'll come out on top because you learnt something new.
Due to Corona, the photography industry was hit quite hard with young people missing out on a lot of opportunities, For example, I had 3/4 photography shoots that got cancelled due to lockdown, was also being made redundant from my part-time job but I guess the positive to come out of this was that we created Fourth Floor which Is what I spend the majority of my time on now.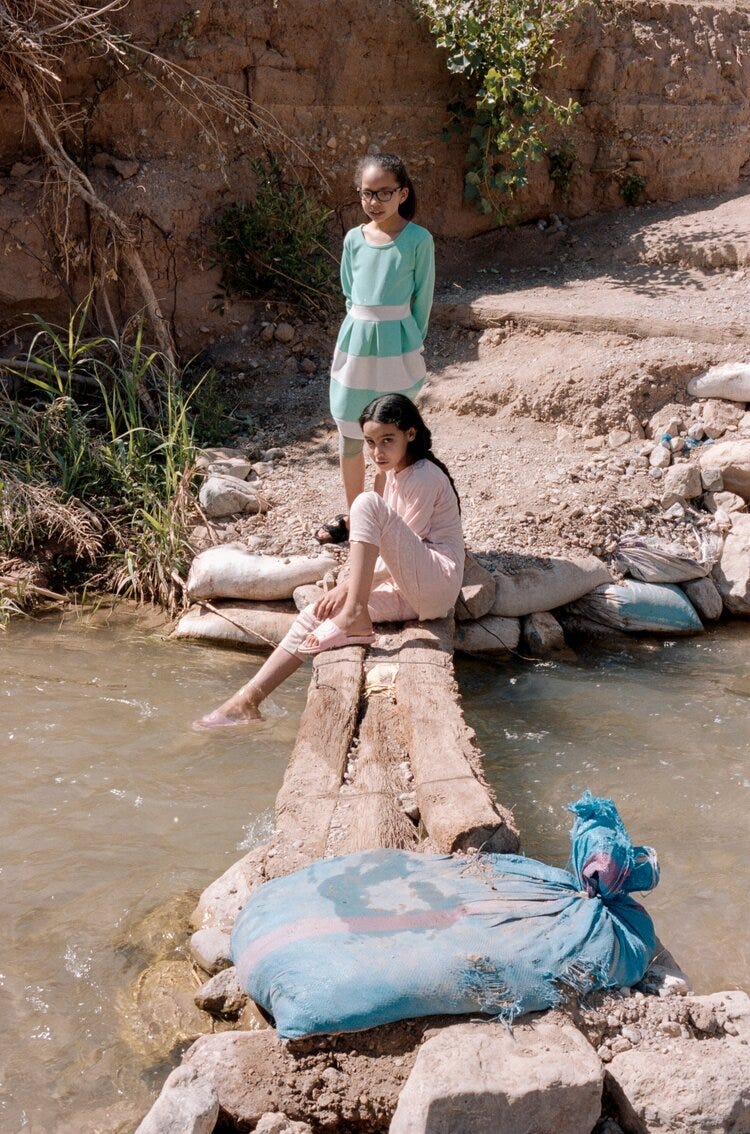 What's your favourite part about running Fourth Floor?
I think my favourite part about running Fourth Floor is reading some of the amazing articles people write and interviewing new creatives. You end up learning off others and its a fun process.
Can you recommend anything, or anyone, that you've recently been inspired by?
At the moment I've been inspired by a variety of people and creative outputs. In terms of photography, artists like Bharat Sikka and Laurence Ellis have really caught my eye as their practice has a fine line between documentary and fashion. Both look at human nature in a beautifully subtle manner. Sikka has a book called 'Where the flowers still grow' which you should definitely check out.
Music-wise, I've got back into Action Bronson and I've been listening to a lot of WizKid and Nines who have recently dropped projects. My good friend DJ Headroom also dropped an EP on Beatport which is full of Drum & Bass bangers - if you're into that, definitely check that out too.
---
Jai has also recently finished his curatorial project, Visiting a Thorn, a collection of photographs from the archive of his grandfather, who migrated from Kenya to the UK.
The soft and loving masculine friendships depicted in these photos makes me feel an indescribable warmth. Not to mention those charming smiles… Jai's efforts in curating this archival project perfectly illustrates his skills in making his viewer feel homesick for memories they don't even have (I loved them so much I chose one to feature on the front cover of The Road to Nowhere).
---
JAI RECOMMENDS
---
Bharat Sikka - Where the flowers still grow
Action Bronson
WizKid
Nines
DJ Headroom EP // Listen here